Overview
Are you a newlywed looking for the ultimate honeymoon getaway? The allure of an intimate African safari deserves a place at the top of your list, and Tanzania is uniquely suited to kindle the romantic in all of us. Imagine spending the night in the wild with your loved one, sheltered beneath a canopy of canvas with all the brilliance of the stars in the night sky wheeling overhead. Imagine venturing onto the plains of the Serengeti in the golden glow of the rising sun, watching mesmerized as a family of lions rests in the shade or a herd of elephants browses along the treeline.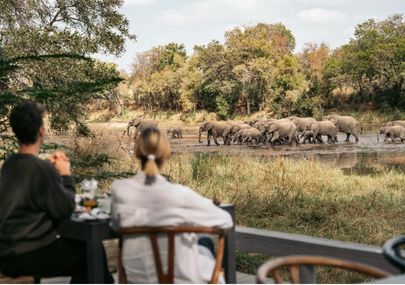 For an even more spectacular honeymoon, a Tanzanian safari can also be paired with a romantic getaway to the sun-splashed beaches of Zanzibar. Wander the warrens of picturesque Stone Town, dine at romantic seaside open-air cafes, and stroll along the waterline as the sun rises lazily over the horizon.
Chalema Tanzania Safaris can combine the thrills of the wilderness with the luxury and intimacy you would expect of any honeymoon destination. You'll be able to savor chilled champagne, plush beds, carefully crafted meals, and unparalleled hospitality—all within the heart of the wilderness.
You and your partner can even climb aboard a traditional Arabian dhow and feel the balmy ocean breeze blowing across your face as you sail along the coast in the light of the setting sun. When paired with a classic African safari, a leisurely excursion to the isles of Zanzibar is sure to make for an unforgettable honeymoon.