African Safaries For Solo Travelers
Overview
Travelers have long extolled the virtues of an African Safari for newlyweds—and you've heard it all before. You already know about honeymoon-style safari tents fully equipped with private plunge pools, king-sized beds sprinkled with rose petals, and bottles of champagne on ice. But did you know that African safaris for solo travelers can be every bit as rewarding? Whether you're looking for an itinerary designed specifically for singles or just want to spend some time to yourself in the bush, there are plenty of reasons to embark upon a solo safari with Chalema Tanzania Safaris.
The wide, undulating plains and mysterious miombo and acacia woodlands of Tanzania represent a genuinely wild landscape where anything can happen. While predatory species like the secretive leopard and gregarious lion typically hunt at night, each of the big cats is just as likely to seize a sudden opportunity to pursue its prey in broad daylight. And no one can predict when a breeding herd of elephants might wander past your Land Rover, shaking the very earth with the terrestrial thunder of their footsteps. In other words, nature isn't beholden to anyone's schedule—including your own. But you can maximize your chances of seeing unscripted, authentically unpredictable behavior by going on an African safari for solo travelers. You'll be able to spend as much time as you'd like in the bush, without worrying about when your companions might want to get back to camp for lunch. The freedom to spend your own time the way you like it is a major perk of the solo safari—and isn't that why you've gone on holiday in the first place?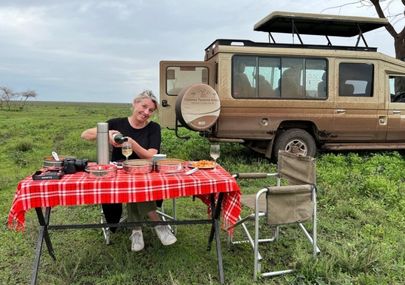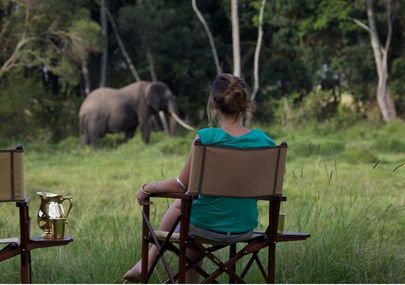 There's also a reason that travelers return to Tanzania again and again: the wild places of East Africa teach us something about ourselves. As we watch the eternal rhythms of life and death play out across the African wilderness, we're reminded of where we came from—and where we're going. When you book an African safari for solo travelers, this phenomenon of self-discovery is all the more pronounced.
You'll leave your comfort zone behind to become acquainted with new sights, new sounds, and new people. You'll have the time to fully immerse yourself in your newfound surroundings, free from the distractions of your companions, and you'll have the perspective necessary to reflect upon your new place in the world. Even if you book a luxury safari for solo travelers where your every creature comfort is anticipated, one thing's for sure: you'll never be the same again.
Finally, when you book an African safari for solo travelers with Chalema Tanzania Safaris, you don't need to worry about the complicated logistics of transportation, park fees and tickets, and meals. We'll arrange for everything to be handled directly, leaving you free to enjoy the enthralling wildlife, friendly people, and jaw-droppingly beautiful landscapes that you've come to see. We'll also take care of your safety, ensuring that you stay in first-rate camps and travel with a guide capable of understanding and interpreting animal behavior. So whether you're considering a visit to Tanzania's world-famous Northern Safari Circuit or an expedition to the freestanding Mount Kilimanjaro, consider booking an African safari for solo travelers. You're sure to have an enriching, unforgettable experience—and once they see your photographs, your friends and loved ones are sure to join you on your next safari!