Sero Tented Camps
Overview
The Traditional tented camp is by far the best choice to explore wildlife on a safari in Africa. There is nothing to compare with being in a luxurious camp in a beautiful setting with the sights and sounds of nature close by. You might want to come to Africa to see the wildlife and the beautiful African landscapes while being close to the rhythm of nature, the luxurious tented camp provides the perfect way to do so!
Accomodation
Sero Tented Camps provides its guests with the most authentic Africa experience due to its colonial, old days hunter's camp ambience. Sitting snugly in a clearing surrounded by Acacia trees its 13 spacious walk-in tents creates an intimate atmosphere for only 40 guests while indulging them with the amenities of a big lodge, as all tents are equipped with running water, flush toilets, hot and cold water shower.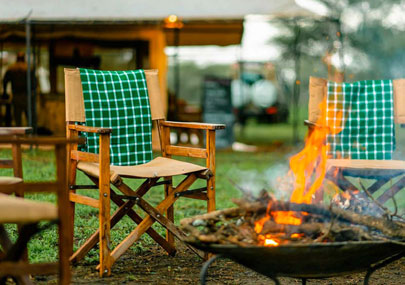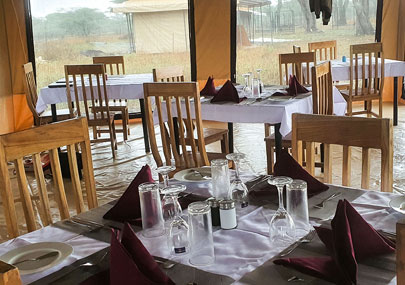 You'll spot plenty of predators here: lion, cheetah, leopard, serval, African wildcat, caracal as well as striped and spotted hyena. The diverse eco-systems in this area, from woodlands, to plains and soda lakes, make it a unique place for bird watching. This is the perfect place to be to witness the annual wildebeest calving spectacle.