Kilimanjaro Altitude Sickness
Overview
Mount Kilimanjaro summits at about 5895 meters above sea level. Kilimanjaro Altitude Sickness becomes a reality for many who climb over 9000 ft. (2743 meters). They develop mild symptoms which are often related to high altitudes. It is often seen that Altitude Sickness or Acute Mountain Sickness is a serious threat to some people.
First, let's learn the science behind Altitude Sickness and its forms
At such great heights, the percentage of oxygen in the air is 20.9%. However, the availability of air is reduced by the reduction in air pressure. For non-specialists out there it simply means that for any volume of air one breathes in, there are fewer molecules of oxygen available.
So, basically, Kilimanjaro Altitude Sickness can be in 3 forms:
Acute Mountain Sickness (AMS) - it can be mild (treatable right away), moderate, or severe (immediate descent required).
High Altitude Pulmonary Edema (HAPE)
High Altitude Cerebral Edema (HACE)
Some Symptoms of Altitude Sickness
The early symptoms of Altitude Sickness while Climbing Kilimanjaro are nausea, headaches, dizziness, breathlessness, loss of appetite, dizziness, and sometimes palpitations. Other serious symptoms are vertigo, staggering, vomiting, apathy, and breathlessness.
Two Golden Rules:
"Do not ascend if symptoms of AMS continue" "Descend straight away when symptoms of AMS don't surpass with time"
Tips for Avoiding Altitude Sickness
Some practical steps to minimize the chances to descend due to Altitude Sickness-
Always keep in mind to start your trek in the best possible health with good fitness levels.
The best tip to acclimatize yourself to the mountain conditions is to spend time at higher altitudes prior to Climbing Kilimanjaro. Most trekkers opt for scaling Mount Meru, just to acclimatize themselves to the conditions.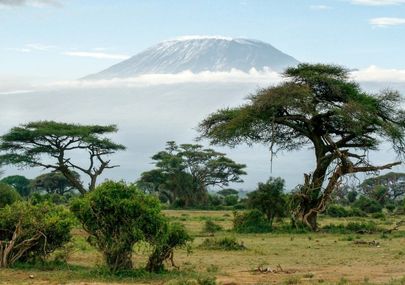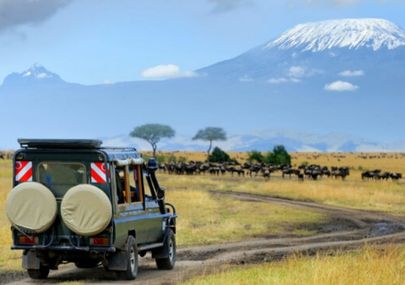 Pole, Pole is the way to go! While on a trek your guides will ask you to take it slow and steady. Follow them as you are more likely to harm yourself if you overdo it.
Eat and Drink Well! At high altitudes, you are most likely to get dehydrated. So, drink plenty of fluids. Also, eat right at every meal to gain an adequate amount of energy.
Sleep well and relax: We can't even emphasize how essential it is to relax and sleep well. The more you relax, the more efficiently you are going to accomplish the trek.
Our suggestion "The more you drink water the more quickly you are going to acclimatize. So hydration is the key!"
Prevention of Altitude Sickness
Use Diamox: Acetazolamide can be started 24 hours before ascent and can be continued for 2 days till acclimatization occurs.
Take proper rest: If symptoms of AMS persist, then take rest for a day. If no improvement, then descend for at least 500 meters.
An Insight: "Avoid climbing for greater than 300 meters per day if starting above 3000 meters"
Safety should be the first priority while climbing Kilimanjaro. Our trained guides monitor every trekker's health seriously. We expect our visitors to be a little diligent and immediately inform us in case of any abnormality. "Your health – Our only priority"