Privacy Policy
Overview
Thank you for choosing Chalema Tanzania Safaris. To arrange the African safari of your dreams, we will need to collect certain personal information during our booking process. This information is treated with the utmost care and discretion in order to protect the privacy of our clients. This privacy policy will help you to understand how your personal information is collected and used for the purposes of planning and executing your travel arrangements with Chalema Tanzania Safaris.
What information is collected?
Throughout the booking process, Chalema Tanzania Safaris will ask you to provide personal information, including your name, address, postal code, email address, and telephone number. We will also ask for your passport number or a copy of your passport's photograph page in order to confirm that you are eligible for international travel, where applicable.
How is this information used?
The personal information you provide to Chalema Tanzania Safaris is used only for the purposes of arranging your travel. Limited information (e.g., your name and travel itinerary) will be shared with our accommodation partners in order to guarantee your lodgings during your safari. Additional information may be shared with the Tanzania National Parks Authority (TANAPA), Ngorongoro Conservation Area Authority (NCAA), or other government authorities in order to secure your entrance to the national parks and wildlife reserves you will be visiting. We may also reach out to you via email with updates regarding your upcoming travel arrangements and any special offers currently available from Chalema Tanzania Safaris. You may opt out of such emails at any time.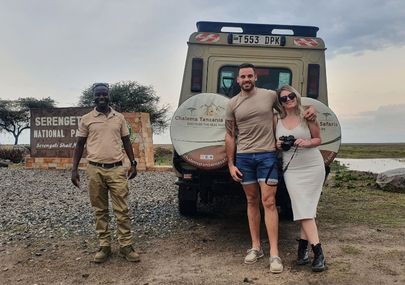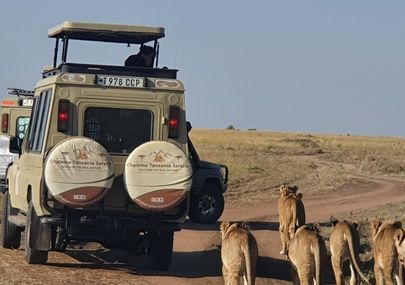 How are payments processed?
Chalema Tanzania Safaris accepts payments via credit card (Visa, Mastercard, Maestro, and American Express) and direct wire transfers to our commercial accounts with the Bank of Baroda Tanzania, Ltd. or NMB Bank Plc. Your credit card or account details will not be stored on our servers, and the information you provide will be used only to process authorized payments associated with your confirmed travel arrangements.
Cookies
Chalema Tanzania Safaris uses "cookies" (i.e., small amounts of data sent from your computer or device to our server) to enable certain web-based functions and to help us understand how visitors navigate our web site. These cookies may also allow your preferences, settings, and sign-on credentials to be remembered by your own internet browser. If you do not create an account with Chalema Tanzania Safaris, these cookies will not contain any personal information. You may choose to use our web site without allowing cookies, according to the settings of your internet browser. This will not affect your ability to travel with Chalema Tanzania Safaris.