Tanzania Safari Faqs
Here are some FAQs by travelers coming for a Safari in Tanzania. Going through them, hope you find your answers too.
1. Which language is majorly spoken by locals in Tanzania?
Tanzanians speak Swahili predominantly. It is almost like an identity marker for the locals. The other language that is majorly spoken in Tanzania is English.
2. Which is the currency of Tanzania?
Tanzanian Shilling is officially used as the currency of Tanzania. But, in tourist areas, US dollars are widely accepted too.
3. Is Tanzania family-friendly?
Yes, definitely Tanzania is family-friendly. From wildlife to beaches, Tanzania has something to offer for every age group. So, do visit this wonder with your family.
4. What are some vaccinations required for travel to Tanzania?
We recommend you consult a local travel clinic for recent information with regard to malaria prophylactics. As of now, only proof of yellow fever vaccination is required if you are coming from a country or transited from a country where there are cases of yellow fever.
5. What are the means of transport inside Tanzania?
Visitors coming to Tanzania need to pre-book a safari package before arriving in Tanzania. A 4×4 vehicle will be provided for you with an English-speaking guide. This is the primary mode of transportation inside Tanzania. The other means of transportation within Tanzania is through the use of taxis and minibusses (known as Dalla-Dallas)
6. What are the eating and drinking facilities on a Safari?
In Tanzania safari, the breakfast spread consists of British breakfasts. Some dishes that are served include omelets, potatoes, bacon/sausage, toast, cereals, etc. The Lunch plate comprises cold chicken, juice, boiled eggs, raw veggies, and baked cake/cookie. In Dinner, either meat and potatoes or rice and vegetarian food are served.
7. What should I wear for a safari in Tanzania?
Mostly casuals are preferred for Safari in Tanzania. The clothes should be loosely fitted, long-sleeved, and lightweight which helps in keeping you cool and dry in case it rains. A good fleece jacket is also required to protect you against cold during early mornings.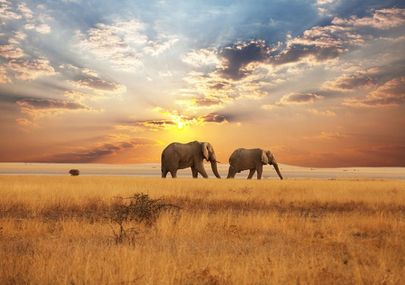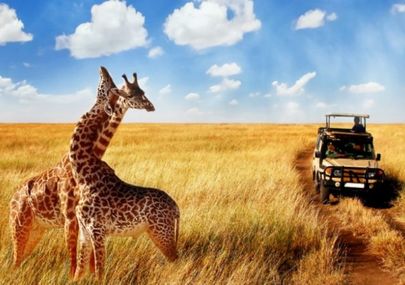 8. What immunizations/ shots are required?
The shots that are required before entering Tanzania are Tetanus, Polio booster, and malaria medicine. We recommend taking a consultation with a physician to know about it depending on your health requirements.
9. What are the vaccinations that are needed before entering Tanzania?
As per WHO guidelines, the following vaccinations are recommended before visiting Tanzania:
Hepatitis A or B,
Typhoid
Cholera
Yellow fever
Rabies
Meningitis
Polio
Measles
Mumps and rubella.
10. Where do I stay in Tanzania- tents/lodges?
The answer depends on the type of packages you chose to buy. You can either stay on luxury safaris, budget safaris, or mid-range safaris. Also, you can always choose to upgrade your accommodation for a better and more luxurious experience.