Tanzania Safari Packing List
Overview
Travelers coming for holidays in Tanzania have endless options to explore. Mountains, beaches, and safaris are all a part of major Tanzania Destinations. So, you got to be really flexible while assembling all the required stuff so that you don't miss out on any essentials. Here, we have tried to curate a Tanzania Safari packing List which will definitely help you get through the hectic process of packing.
1. Pick A bit of every piece of clothing- Be Versatile
Tanzanian climate can vary from being too hot during the day and too cold at night. Plus, there are chances of occasional showers too. So, it is advisable to pack t-shirts, long skirts, and shorts, long-sleeved clothes. You need to carry warm sweaters and a waterproof jacket too.
First Key tip- 'Instead of carrying heavy clothes, bring light ones. Layer them to protect yourself from the cold temperatures of the night.'
Now, your choice of clothes should also depend on the activities you wish to take part in.
For a safari- go for lightweight and neutral colors.
For trekking mountains- trekking gear.
If the beaches are on your itinerary- then swimwear is a must too.
For clicking pictures- Now this is not compulsory but you can pack your favorite dress and get yourself clicked amidst the safari. Memories all the way!
Clothing List
3 short-sleeved T-shirts
2 long-sleeved T-shirts
1 Fleece Jacket
Hiking/ trekking trousers
2 Shorts
1 sweatpants
1 hat/cap
1 swimwear
3-5 pairs of socks
A dress or smart top if you want to dress up
Windbreaker or rain jacket
Sunglasses
Second Key Tip-'Do not over pack as laundry services are available at most accommodations.'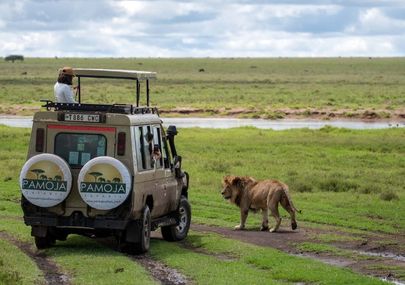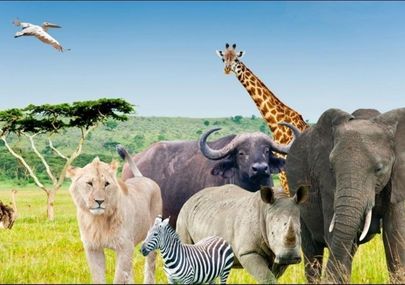 2. Shoes- Comfort is the way!
Now depending upon a variety of activities, you will need different types of shoes here too.
For walking/strolling- a pair of sneakers
Hiking/walking safaris- pair of boots (plus some socks)
Lounging by the pool- sandals/ flip-flops
Third Key Tip- 'Hiking boots should be sturdy with good ankle support.'
3. Technology Items - A must!
A holiday trip to beautiful Tanzania will be incomplete without clicking those amazing pictures. Of course, you are going to bring your smartphone. However, an SLR camera would be highly preferred. Additionally, bring some extra memory cards, extra chargers, and a plug adapter.
Fourth Key Tip- 'Type D and Type G plug types are used in Tanzania.'
4. Binoculars- Best to spot wildlife
Bring your binoculars to take your wildlife viewing experience to next level.
5. Miscellaneous Items
Some other items which will be needed on your Trip to Tanzania are mentioned below:
Sun Protection- SPF sunscreen/sun gel/moisturizer.
Eye masks and earplugs for a sound sleep in a new place.
A small backpack to carry your essentials for the day.
A large waterproof duffel bag
Ziplock bags
6. Other essentials
The other essentials include a medical kit, travel documents, and toiletries. They are listed below.
Medical Kit
First Aid Kit: Band-Aids, bandages, gauze, scissors, adhesive tape, Q-tips, etc
Medications
Electrolyte powders
Hand sanitizer
Nose spray
Eye-drops
Travel Documents
Passport
Visa
Travel Insurance policy
Bank Cards
Cash (USD)
Toiletries
Moisturizers
Shampoos
Bug spray/ insect repellent (DEET)
Lip balm with SPF
Wet wipes
Toilet Paper Roll
Hand towel
Toothpaste and toothbrush
Deodrants
Final Tip: 'We also recommend carrying a Swahili phrasebook just to connect to the locals in an organic manner.' We hope, this list gets you sorted and helps you pack well for your dream Trip to Tanzania. Bon Voyage!