Tanzania Safari Tipping
Overview
Do you need to give tips to your tour guides while on a Tanzania Safari? Well! The answer is a 'yes'. Although never an obligation, tipping is a way of showing gratitude for the services received during the Tanzania Safari Tour. No doubt tipping is important but it can be super-confusing. It so happens that even if someone wants to tip, they can't. Simply because they do not know whom to tip and how much to tip. So, let's make the process of tipping easier for you by taking you through some Tanzania Safari Tipping guidelines.
Firstly, Whom to Tip On Tanzania Safari
A good Safari guide is one who makes your safari experience in Tanzania noteworthy. They keep you safe from wild animals and give you all the necessary details of the place making your trip memorable. It is often recommended to leave them a $10 tip per person per day.
Safari trackers accompany rangers on game drives. They help travelers take the best wildlife photos by alerting them about their presence.
Tipping at Restaurants and bars is essential when you are enjoying a Luxury Safari in Tanzania. The restaurants and bars here provide excellent service and deserve to be appreciated. A small tip to its waiters won't harm you.
A small tip to the Safari Drivers will be enough to support their finances.
During your Safari in Tanzania, you should also be tipping the back-of-house staff and front-of-house staff. They include cleaners, cooks, guards, maintenance workers, and an anti-poaching unit.
Next How Much to Tip
Now comes the most important part. That is how much to tip while on a safari. Although no set criteria, here is a rough idea for our visitors.
For private guides, the tip is USD 15-20 per visitor per day.
The tip for the chef will be around USD 5- 10 per visitor per day.
If opting for a group guide, the tip will be USD 8-10 per visitor per day.
The tip for general staff will cost around USD 1-2 per visitor per day.
The safari drivers allotted for you can be tipped with USD 3-5 per city transfer.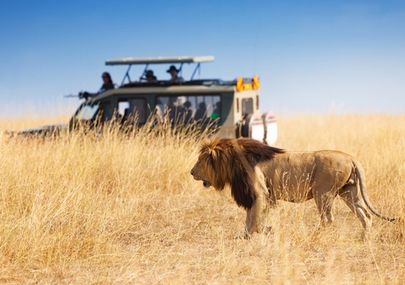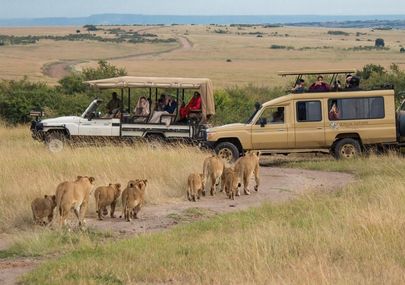 Some Advice while tipping:
Go through your itinerary:
Going through your itinerary will help you plan your tipping amount accordingly. It helps you keep a check on your expenses too.
Carry Cash in USD:
US dollars are widely accepted in Tanzania. Also, carrying cash will help you leave tip anywhere possible.
Easiest Way to Tip:
The easiest way to tip is to place your money in the locked communal tip box. The manager distributes the tips afterward to all his employees.
Please remember that by giving small tips, your small generous gesture has the ability to make someone's day. Even you can also try and buy them meals or any kind of treats to show your gratitude. So, on your next visit to Tanzania, keep that in mind, and don't forget to tip.
"Want to show gratitude for the appropriate services you receive- Go for Tipping!"