MOUNT KILIMANJARO
Kilimanjaro Overview
If you're looking for an exceptionally exciting experience that can't be found anywhere else on the African continent, look no further than the mighty Mount Kilimanjaro. This dormant snow-capped volcano rises to an awe-inspiring elevation of 5,895 meters, towering over miles upon miles of rolling savanna below. While this iconic mountain can be glimpsed from neighboring Kenya, make no mistake: Mount Kilimanjaro lies firmly in Tanzanian soil. And despite its formidable appearance, Kilimanjaro is celebrated worldwide as one of the few high-elevation peaks which can be climbed by trekkers without technical expertise. So are you ready to reach the distinctive summit of this uniquely Tanzanian landmark for yourself? Chalema Tanzania Safaris is ready to be your guide to one of the most thrilling adventures in the country.
Northern Tanzania

5,895 meters (19,340 feet)

Local Guide
Things to Do in Kilimanjaro
There are more than a half dozen viable trekking routes to the summit of Kilimanjaro, each offering its own advantages and disadvantages. Some of the mountain's more challenging routes, like the Northern Circuit or Lemosho Route, compensate for their difficulty with crowd-free trails and splendid scenery. Gentler options include the Rongai or Marangu Routes, although you can expect to share your hike with other trekking groups. At Chalema Tanzania Safaris, we'll work with you to discover which path is right for you. Your group's level of fitness, the time you're prepared to spend on the mountain, and the scenery you'd like to enjoy are factors we'll take into consideration when planning your Kilimanjaro expedition. No matter which route you choose, you'll be led with confidence and expertise.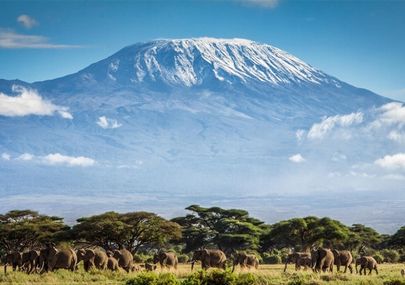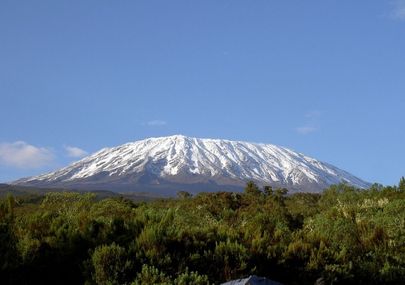 In fact, our years of experience on the slopes of Kilimanjaro are your ticket to ensuring a superlative hike. We've earned our stripes on the mountain during each season of the year, accumulating firsthand knowledge of the ins and outs of every route. You'll reap the benefits of our know-how when you trek with an experienced guide from Chalema Tanzania Safaris. With unrivaled attention to each hiker, we'll monitor your group's progress, make sure everyone stays healthy and hydrated, and adjust the pace of our hike to your group's satisfaction. We are also proud to provide fair wages and equipment for the invaluable porters who make our expeditions possible.
Whether your holiday begins and ends at Kilimanjaro or whether you're spending additional time in Tanzania for a traditional safari, we know that reaching the summit of this famous mountain will become one of your most cherished memories. Picture yourself standing at the very roof of Africa, where an unbroken carpet of clouds spreads out below your feet and the only sound is the wind in your ears. This is the allure and the promise of Kilimanjaro. We can't wait to share it with you!
Map