Selous Game Reserve
Selous Game Reserve Overview
The Selous Game Reserve or Nyerere National Park is situated in the southern region of Tanzania. The huge expanse of the reserve lies in remote regions. Making it a Tanzania Safari location where you can drive for a whole day without another vehicle in sight.
Northern Tanzania

54,600 sq. km. (21,100 miles)

Local Guide
The lifeline of the Reserve is the Rufiji River. The habitats of Selous are a combination of marshes, miombo woodlands, and woody plains. Selous Game Reserve is truly an African Eden – teeming with vast expanses of wilderness and abundant wildlife.
Best Time to Visit
The Dry Season (from June to October) is the perfect time for wildlife viewing in the Selous Game Reserve. With that being said, visiting the reserve in the Wet Season has its advantages as well. What are they? Here is a comparison of visiting Selous Game Reserves in both the dry and wet seasons:
Dry Season in Selous Game Reserve
(From June to October)
Wet Season in Selous Game Reserve
(From October to May)
Since the vegetation is thin and animals gather around the watering holes it makes spotting wildlife easier.
Fewer crowds Thus, you can take advantage of slashed rates.
Not as many mosquitoes.
The surroundings are wonderful and vibrant Photography at its utmost best!
Hardly any rain with sunny days and low humidity.
The peak time for birdwatching plenty of migratory birds soaring the skies!
An Insight – The heat and humidity during the wet season can be challenging for some visitors. So, do make sure to pack the appropriate light clothing essentials.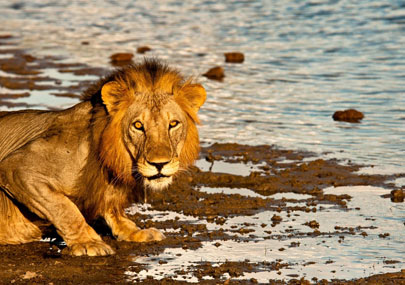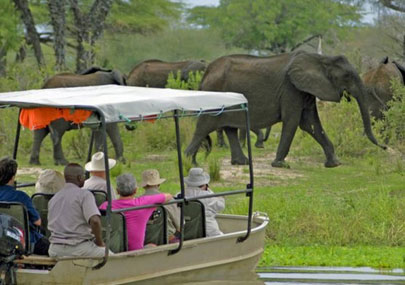 Activities
Safaris in Selous Game Reserve offer an extensive range of things that visitors can take part in. 5 of the most popular activities in the game reserve include:
Game Drives – Photographic, Regular, and Night game drives; Take your pick!
Cultural Tours – Get a glimpse into the way of life of the East African tribes.
Guided walking safaris and Nature Hikes – Appreciate the wonder and beauty of Selous!
Bush Dinners and Sundowners – Enjoy candlelit dinners and afternoon sundowners from a scenic spot!
A thrilling once-in-a-lifetime experience – Hot Air Balloon Safaris
Wildlife
Selous Game Reserve has an extensive range of wildlife species. Mammals are abundant in numbers like – All of the Big Five. Herbivores' populations include warthogs, zebras, impalas, cape buffaloes, gazelles, elands, topi, Oryx, etc. A Tanzania Safari here will also offer sightings of several predators. Such as leopards, cheetahs, African wild dogs, hyenas, etc.
Furthermore, there are more than 400 species of birds in the reserve as well. They include flycatchers, eagles, storks, flamingos, pelicans, doves, warblers, bee-eaters, and plenty more.
Map